With 120 years of history behind us, we bring Saint-Charles into the 21st century with a clear vision, a lot of energy, and a focus on excellence in education. Our new visual identity and logo honour the past, whilst also celebrating the future.
Since 1897, the Collège & Lycée Saint-Charles has stayed faithful to its values of openness, humanism, and respect for its traditions. It is a proud establishment, where youngsters receive the very best education in order to become tomorrow's citizens of the world.
Our new visual identity is largely inspired by a carved stone moulding, which was originally placed above the entrance door to the chapel and rediscovered during the renovation of the school in 1963. It represents a link with the founding fathers of the institution and their spirit. It also serves as a reminder of the family of Saint Charles Borromeo. Today the original carved stone is in our entrance hall, proudly displayed for all to see.
The sapling symbolises the tree of knowledge. It is also synonymous with growth, and its open fence illustrates the quality of a protected environment. As for the unicorn, this conveys ideas such as uniqueness and infinite possibilities. It also symbolises the ability to see beyond the usual perspectives of mere mortals. Finally, the unicorn represents the wisdom and blessing of achieving success in our every enterprise.
Our slogan "Supporting growth" embodies the essence and the spirit of Saint-Charles. It reflects just how fortunate we are to be able to guide young people in such a holistic manner during a crucial period of their development, based on our humanist values. It is our strong motivation to build and support the community of the Collège & Lycée Saint-Charles and to lead it into the future.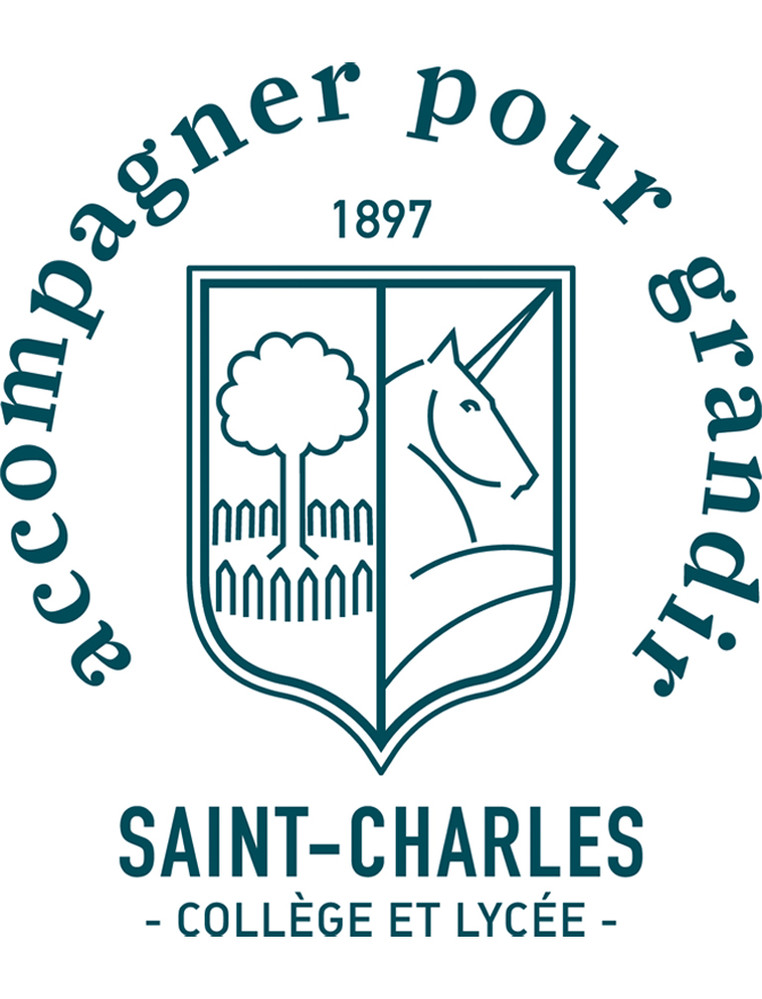 Saint-Charles Logo
Coat of arms of the Borromeo family